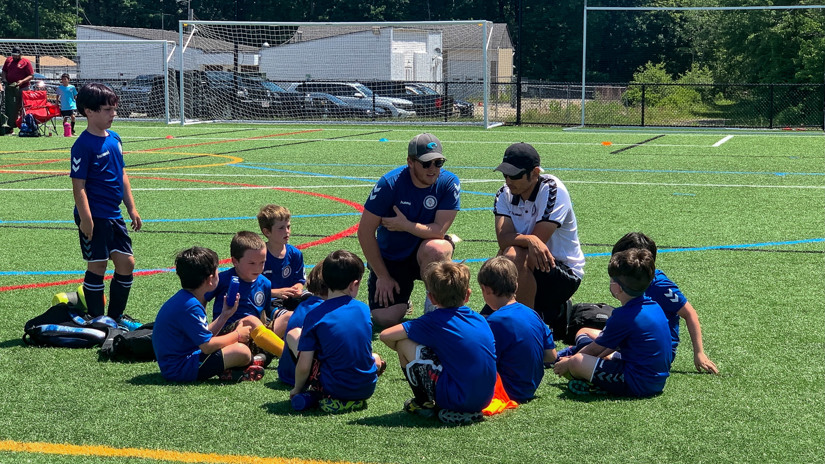 An additional enrichment opportunity for our players will be the Coaching Mentoring Program. This program is focused on high school and college students who are interested in pursuing coaching in the future. The program will get players immediate hands-on learning with the philosophies, methodologies, and best practices of coaching. Participants will not have to pay for this program, but they will be required to complete the five USSF grassroots, online classes at their own cost ($100 total).
As students progress through the classes, they will be assisting in the coaching of the particular age group they have completed. In addition to real-life application of the information, students will participate in a series of classroom sessions that will develop their coaching skills, communication with parents and players, planning training sessions, managing matches, developmentally appropriate strategies, and methodologies for the players they will be working with.
Through this program, our students will be able to pursue their interest in coaching in the future, develop real-life skills, work ethic, personal accountability, and confidence. The Coaching Mentor Program is a pathway for our players to learn and practice vital skills that will extend beyond soccer in a safe and positive environment.
This program will be launched in the Fall of 2020. If you are interested in participating in this program please read the eligibility and expectations and fill out the form below. This program will be limited in the number of participants.
Eligibility Requirements:
Participants must be registered players of Fellsway Wanderers.
Participants must be entering, or, high school in the Fall of 2020
Expectations:
It is expected that all participants fully commit to this program by being regularly available to participate in a classroom session or on-field sessions.
Participants are expected to coach Fellsway Wanderers youth teams programs or town affiliated programs.
Participants are expected to act in a professional manner at all times, display a high degree of sportsmanship and knowledge f the game at all times.
Participants are expected to gain USSF Grassroots courses at their own cost.