The aim of the goalkeeper is to stop the ball from entering the goal, which can be shot at by any player of the opposition team, from entering the goal. The goalkeeper is allowed to use any way possible to stop it. At FWFC, our purpose is to assist our Goalkeepers in doing just that.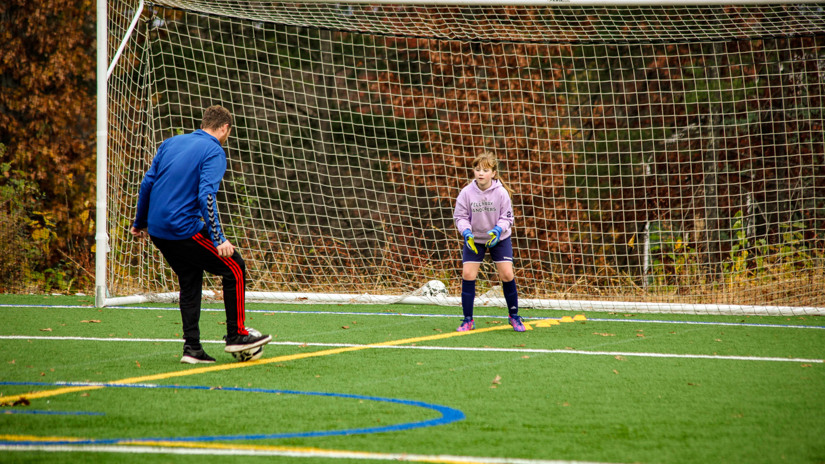 Program Focus- Fellsway Wanderers Goalkeeper Program is designed for goalkeepers to develop elite goalkeeper and leadership skillsets that they can use on and off the field. Our program is open to ALL players ages 8 to Collegiate-age and is a mentorship-based program where leadership and player development is grown through individual and group training sessions. We also work to help our goalkeepers and their parents navigate playing at the highest level and beyond. We are a club-based organization and are supported by all FWFC-based staff/Directors. Our focus is mentoring our Goalkeepers to achieve their goals and helping them navigate their soccer careers successfully.
‍
Our philosophy is simple: develop game-ready, modern-day goalkeepers. We focus on the mental game as well as leadership, communication, strength, distribution, handling skillsets, and more. Every session is designed to build on top of the last and consistently grow you as a goalkeeper and leader. We believe in trying, failing, and adjusting. You never get better without consistent application of what you've learned, making mistakes, reviewing the mistakes, and making forward adjustments to learn from them. That said, sessions will be recorded on occasion and the session work will be sent to the individual Goalkeeper for review.