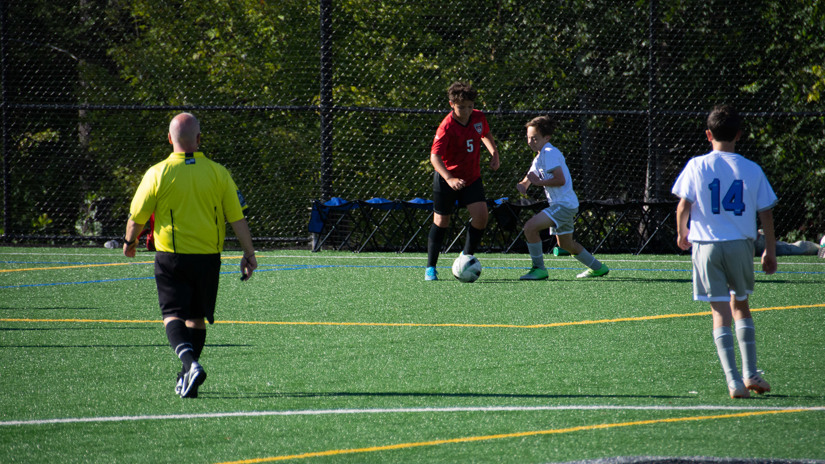 We will be offering our players a pathway to becoming certified grassroots-level referees. In conjunction with the Massachusetts Soccer Referee Association, the club will offer age-eligible players a series of classroom sessions with a trained instructor to complete the requirements for passing the test and receiving their referee patch. The sessions will go beyond the normal overview of the laws of the game, duties, and obligations typical of a one-day referee class. Students will be presented with interactive activities, spiraling reviews of content, in-depth discussions, and question and answer sessions with the goal of all students leaving with their patch and a real-life understanding of the role and responsibilities of being a referee.
This first phase of the program will begin in the Fall of 2021 and run through the Spring of 2022.
Program Highlights:
Fall – 6 Classroom Sessions to prepare participants for the Massachusetts Referee Class
Winter – Massachusetts Ref Class
Spring – 2 Classroom Session and 2 Sessions where a coach/instructor will review a referee assignment with the new referee
Eligibility Requirements:
The participant must be a registered player of Fellsway Wanderers or parent or sibling of a Fellsway Wanderer registered player.
Participant must be 13 years old to take the Massachusetts Grassroots Certification Course
Expectations:
It is expected that all participants fully commit to this program by attending all sessions and completing the Grassroots Referee Certification Requirements.
Referee School Participants are expected to referee Fellsway Wanderers 4v4 Internal Matches and be available for friendlies and other opportunities to referee within the club.
Referee School participants are expected to act in a professional manner at all times, display a high degree of sportsmanship and knowledge of the game at all times.