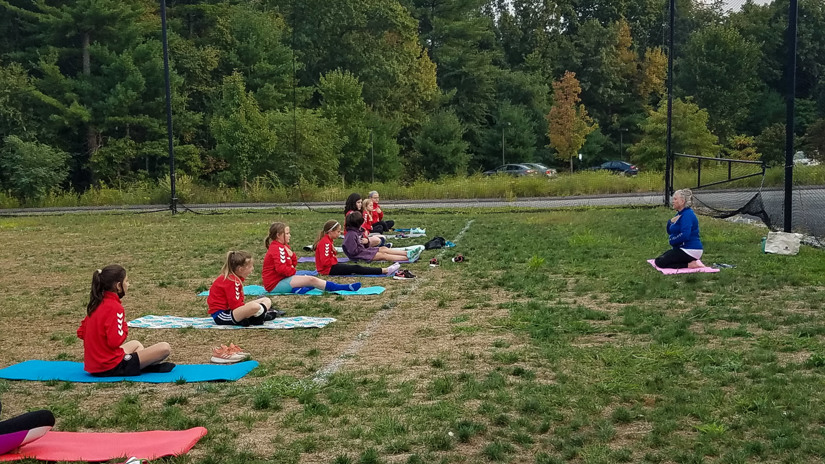 Fellsway Wanderers offers yoga for players to help them become better athletes and kinder people.
Each yoga session explores a combination of stretching and strengthening, breathing exercises, and gratitude practices players can use on and off the mat – on the soccer field, in the classroom, in their extracurricular activities, and at home.
There are several benefits of yoga for kids:
Boosts self-confidence
Reduces stress and anxiety
Promotes self-discipline
Improves concentration and focus
Increases awareness of themselves from the inside – physically and emotionally
Breathing
Brings oxygen to the body
Calms the nervous system
Energizes our bodies
Clears and refreshes our minds
You can do it ANYWHERE!
Mindful Movement
Improves strength
Increases flexibility and range of motion
Develops core stability & improves balance
Improves coordination & agility
Increases endurance
Appreciate motion vs. stillness
Alleviates pre-game/performance jitters
Gratitude
Feel better about their lives overall
Experience higher levels of positive emotions like optimism, enthusiasm, love, and happiness
Are kinder and more generous to others
Sleep better
Able to cope with stress more effectively and recover more quickly from stressful situations
Regardless of each player's experience with yoga, players are offered a safe, supported, fun/silly, and non-judgmental environment where they can feel comfortable to explore and discover how yoga can benefit their lives.